Inquiry
Y-shaped PEGs Synthesis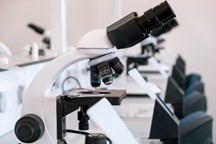 BOC Sciences supplies global customers with high quality activated Y-shaped PEGs derivatives with high purity and low polydispersity. Our PEG custom synthesis services are rigorously tested to meet superior quality and R&D needs at competitive prices. Our proprietary Y-shaped PEG has been used for the pegylation of nanoparticles, proteins and peptides, antibodies, carbohydrates and biotin. We offer opportunities for cGMP grade PEG derivatives and bulk orders through custom synthesis to meet customers' specific quality requirements.
Introduction of Y-shaped PEGs
PEG can be synthesized via anionic polymerization of ethylene oxide and any hydroxyl initiators. Hydroxyl group could be from water, ethylene glycol, or any diols, and they can also be derived from epoxyethane by ring-opening polymerization. Usually, the polymerization process produces a family of PEG molecules with a wide Gaussian distribution of molecular weights. However, because PEG bearing only two functional groups limits further derivatization with other residues or targeting ligands, commercial PEGs are available with different degrees of polymerization and activated functional groups.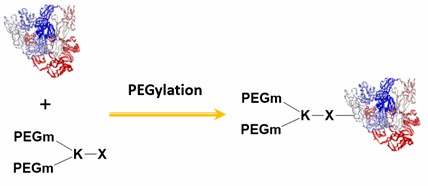 Fig. 1. Y-shaped PEGylation of proteins.
Branched polyethylene glycol derivatives include Y-shaped PEG derivatives and U-shaped PEG derivatives, which are connected by two straight-chain methoxy polyethylene glycol derivatives with the N atom as the center. The three-dimensional structure of Y-shaped PEG derivatives is bulky and has greater steric hindrance than single-chain polyethylene glycol derivatives. Y-shaped PEG can be used to react with amino groups in proteins or other biomacromolecules, such as coupling with amino groups on lysine in protein molecules, prolonging the half-life of protein molecules in vivo and reducing immunogenicity. In addition, Y-shaped PEG derivatives are chemically purified during synthesis and are essentially free of activated bifunctional PEG by-products.
Application of Y-shaped PEGs
Y-shaped PEGs has broad applications in the PEGylation of cancer therapeutics, cocaine esterase, antibiotics, antivirals, nucleotides, Cp40 and rhGH for the treatment of rheumatoid diseases, transplant health and tissue growth. Compared with linear PEG-modified drugs and natural drugs, drugs modified with Y-shaped PEGs showed better stability to enzymatic digestion, temperature and pH. Pegylation with Y-shaped PEGs can improve the drug's PK/PD profile. Reversible Y-shaped PEGylation of drugs and drug delivery systems increases activity and targeting compared to irreversible Y-shaped PEGylation.
Activated Y-shaped PEG derivatives from BOC Sciences with high purity and low polydispersity are suitable for amine PEGylation, thiol PEGylation, flourescent PEGylation, C-terminal PEGylation, and other applications. Our custom PEG synthesis services meet the PEGylation needs of the pharmaceutical, biotech, medical device, diagnostic and emerging chemical specialty markets from laboratory scale to large-scale commercial use. If you are interested in our PEG synthesis service, please contact us for more information.
Why BOC Sciences?
Large Stock

More than 2000+ products in inventory

Global Delivery

Warehouses in multiple cities to ensure fast delivery

mg to kg

Multi specification for academic research and industrial production

24/7 Technical Support

Strict process parameter control to ensure product quality
Our Feature
BOC Sciences supplies a unique variety of PEG derivatives and functional PEG polymers. Our products offer the most diverse collection of reactivity, ready-to-use functionality, and molecular weight options that you will not find anywhere else.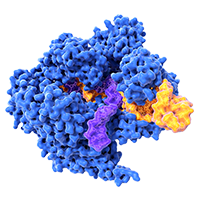 PEGylation of Peptides
and Proteins
Reduce the Immunogenicity of Peptide/Protein Drugs
Learn More
APPLICATIONS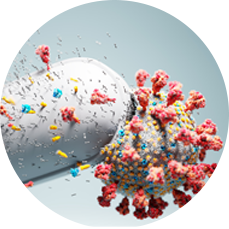 PEG linkers For Drug
Improved Circulation Half-Life
Learn More
Have Customer Reviewed On Us?
Chat With Us