Inquiry
PEG cGMP Manufacture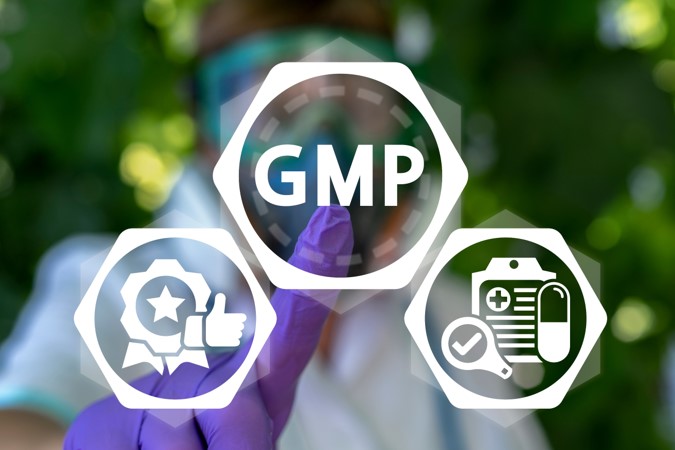 BOC Sciences provides specialized current good manufacturing practice (cGMP) grade polyethylene glycol (PEG) production services to fulfill clinical and business development demands. Our company specializes in the production of high-purity monodisperse and polydisperse PEG derivatives with different functional groups and structural changes. We also offer PEG raw materials that can be used as starting materials for various applications, such as cosmetics, drug delivery, bioconjugation, click chemistry, 3D bioprinting, pharmaceutical preparation and vaccines development. Our products are carefully manufactured to ensure high purity and quality, meeting the specific needs of our customers in various industries such as pharmaceuticals, biotechnology, and materials science.
Example of Production Capacities
In order to successfully customize PEG products, PEGylation sites, chain length, and PEG linkers must be taken into account. Scientists from BOC Sciences can offer reverse integration of key raw materials to ensure the sustainable quality of PEG products. This means that our scientists have expertise in synthesizing and manufacturing PEG products from the ground up, ensuring high standards of quality and reliability. Our high-quality pharmaceutical PEG products can be applied to the PEGylation of various biological agents, including biotins, nucleic acids, amino acids, carbohydrates, proteins and peptides. The manufacturing range of our PEG products includes:
| Structured PEG | Functionalized PEG | PEG Copolymers |
| --- | --- | --- |
| Methoxy Linear PEG (mPEG) | Amino/ Amine PEG (NH2-PEG) | Dendrimer PEG |
| Monodisperse PEG | Thiol PEG | PEG-PCL Polycaprolactone |
| Homobifunctional PEG | Silane PEG | PEG-PLA Polylactic acid |
| Heterobifunctional PEG | Carboxylic Acid PEG | PEG-PLGA Copolymer |
| Multi-Arm PEG | Acrylate/Acrylamide PEG | PEG-Plys Polylysine |
| Lipid PEG | DBCO PEG | PEGylated Hyaluronic Acid |
| Flourescent PEG | Biotin-PEG-SH | PEGylated RGD Peptide |
| Biotin PEG | Cholesterol PEG | PEG-PGA Polyglutamic Acid |
cGMP Capacities
With experienced staff, large production facilities and advanced equipment, BOC Sciences is capable of producing cGMP-compliant PEG products. Our extensive manufacturing equipment combination can meet the needs of every production stage. Whether you need a few milligrams, hundreds of kilograms or even larger quantities, we have the ability to meet your needs. Our PEG manufacturing services include PEG synthesis, modification, purification, formulation and packaging. Our state-of-the-art facilities and equipment ensure that we can consistently and efficiently deliver high-quality PEG products. We fully understand the importance of adhering to cGMP guidelines to ensure the safety, quality and efficacy of our products. This ensures that our PEG products meet the highest standards and are suitable for a variety of applications, including pharmaceutical, biotech and research purposes. Whether you need PEG products for drug delivery, protein conjugation, or other applications, BOC Sciences has you covered.
| Equipment | Advantages |
| --- | --- |
| High Performance Liquid Chromatography (HPLC) | Supply of High-quality Raw Materials |
| Enzyme-linked Immunosorbent Assay (ELISA) | Qualified cGMP Laboratory Facilities |
| Gas Chromatography (GC) | Special Synthesis and Purification System |
| Liquid Chromatography Mass Spectrometry (LC-MS) | Strict Quality Management System |
| Electrospray Ionization Mass Spectrometry (ESI-MS) | Senior Talents in Chemical Synthesis |
| X-Ray Photoelectron Spectroscopy (XPS) | Customer Confidentiality |
| Inductively Coupled Plasma Mass Spectrometry (ICP-MS) | Regulatory Support Services |
Quality Control and Quality Assurance
In terms of quality control and quality assurance capabilities, BOC Sciences ensures that the entire PEG manufacturing process is of the highest standard. We have established a comprehensive quality control system to ensure the purity, consistency and reliability of PEG products.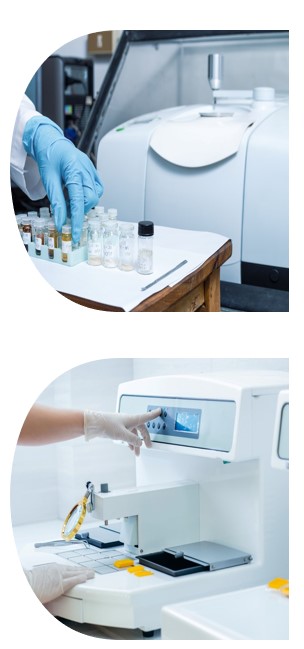 Best quality raw materials selection: We carefully select high-quality raw materials from reputable suppliers. Our procurement staff will conduct a comprehensive evaluation of the supplier's qualifications, including manufacturing processes, quality control systems and certifications.
Advanced manufacturing process: BOC Sciences uses advanced manufacturing technology and equipment to produce PEG and its derivatives with precise molecular weight and purity. Our production team strictly follows various industry regulations and guidelines, such as cGMP and ISO certification, to ensure consistent and compliant product quality from batch to batch.
Analytical testing: Analytical scientists from BOC Sciences conduct rigorous analytical testing throughout the production process to verify the quality of PEG products, including testing for impurities, residual solvents, molecular weight distribution, and other key parameters.
Documentation and certification: BOC Sciences provides comprehensive documentation and Certificates of Analysis (COAs) for its PEG products. These documents outline specifications, test results, and compliance with relevant quality standards. Customers can rely on these documents to ensure the quality and traceability of the PEG they receive.
Specifications & Guidelines
BOC Sciences specializes in the custom synthetic manufacturing of chemicals from small to large commercial scale. We pay close attention to the quality and purity of products in strict accordance with cGMP regulations in the production process. Our cGMP capabilities cover all aspects of production, from raw materials, plant and equipment to employee training and personal hygiene. Additionally, we understand the importance of confidentiality and intellectual property protection. We have strict protocols in place to protect our customers' proprietary information throughout the manufacturing process. We strive to exceed our customers' expectations by providing products of the highest quality that meet their specific requirements.

BOC Sciences' PEG cGMP manufacturing capabilities provide customers with reliable and high-quality solutions for their PEG polymer needs, ensuring compliance with regulatory standards and meeting the needs of the pharmaceutical and biotechnology industries. In addition to PEG cGMP manufacturing, BOC Sciences provides a variety of related services such as process development, scale-up, analytical testing, and regulatory support. These services enable customers to efficiently and effectively move their PEG-based products from the laboratory to commercial production. If you are interested in our PEG GMP manufacturing service, please contact us immediately.
Why BOC Sciences?
Large Stock

More than 2000+ products in inventory

Global Delivery

Warehouses in multiple cities to ensure fast delivery

mg to kg

Multi specification for academic research and industrial production

24/7 Technical Support

Strict process parameter control to ensure product quality
Our Feature
BOC Sciences supplies a unique variety of PEG derivatives and functional PEG polymers. Our products offer the most diverse collection of reactivity, ready-to-use functionality, and molecular weight options that you will not find anywhere else.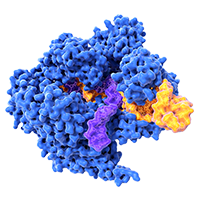 PEGylation of Peptides
and Proteins
Reduce the Immunogenicity of Peptide/Protein Drugs
Learn More
APPLICATIONS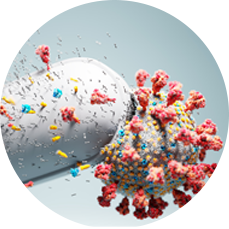 PEG linkers For Drug
Improved Circulation Half-Life
Learn More
Have Customer Reviewed On Us?
Chat With Us