Inquiry
Lipid Formulation Development
BOC Sciences has a team of experienced scientists specializing in lipid formulation development. Our extensive knowledge and expertise in lipid drug delivery systems enables us to provide high quality services. Our services help optimize formulations to enhance drug absorption and efficacy, as well as extend storage time and improve drug stability. In addition, our lipid formulation development services can help formulate liposomes, solid lipid nanoparticles (SLNs), nanostructured lipid carriers (NLCs) and other lipid-based delivery systems for controlled drug release.
Lipid-Based Formulations
Lipid-Based Formulations (LBF) are lipid-based drug delivery systems, which aim to improve the solubility, absorption, and bioavailability of poorly water-soluble drugs. LBFs typically consist of lipids, surfactants, co-solvents and sometimes co-surfactants. Surfactants are added to LBF to enhance drug solubility by reducing the interfacial tension between the drug and the surrounding aqueous environment. They also help form stable emulsions or micelles, which improves drug absorption. Co-solvents are used to increase the solubility of lipophilic drugs in the lipid phase, which helps dissolve the drug and maintain its solubility during formulation and storage. Co-surfactants are sometimes added to LBF to further stabilize the formulation and enhance drug dissolution. Currently, LBF can be formulated as emulsions, self-emulsifying drug delivery systems (SEDDS), self-microemulsifying drug delivery systems (SMEDDS), or solid lipid nanoparticles (SLN). These formulations can improve drug dissolution, increase drug absorption through the lymphatic system, and increase oral bioavailability.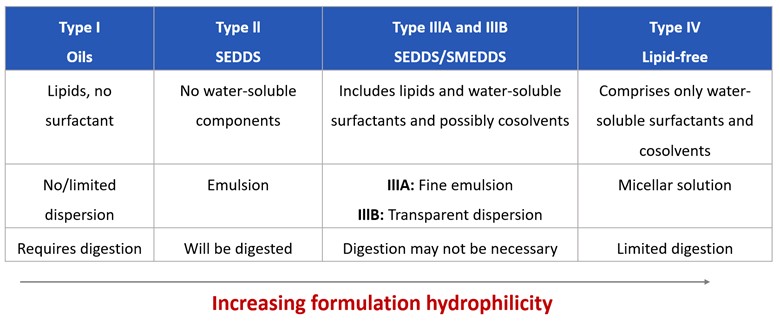 Fig. 1. Classification of lipid formulations.
Our Lipid Formulation Services
BOC Sciences can provide a wide range of lipid formulations and custom mixtures for various drug delivery or diagnostic applications. Our lipid production capabilities cover natural lipids, fluorescent lipids, PEG lipids, neutral lipids and cationic lipids. Whether you require lipids for early-stage research and development or for large-scale commercial production, we can meet your needs. We provide comprehensive services, starting from preliminary R&D and production, all the way to the production of clinical trial materials and commercial manufacturing. Our lipid formulation services also include screening and optimization to ensure that the final product meets your specific requirements.
Lipid Formulation R&D
During the R&D phase, BOC Sciences provides expert consultation and assistance in selecting appropriate lipid excipients according to the specific requirements of the drug compound. We offer a variety of lipid excipients, including phospholipids, triglycerides, fatty acids, and surfactants. We then conduct feasibility studies to evaluate the compatibility of pharmaceutical compounds with different lipid excipients. To further determine the most appropriate lipid formulation strategy, our researchers also evaluate factors such as solubility, stability, and drug release profile. Additionally, this phase involves optimizing formulation parameters such as lipid-to-drug ratio, particle size, and manufacturing process to achieve the desired drug delivery profile.
Pilot Scale Formulation
Our team of project managers at BOC Sciences is committed to providing comprehensive support to clients during the development and delivery of lipid formulation projects in the clinical phase. With our expertise and experience, we can can help coordinate cross-departmental efforts including analytical method development, product purification, product qualification and validation, and regulatory support. Furthermore, our pilot line facility enables the smooth transfer of lipid formulation production from small-scale to slightly larger-scale production. Our project managers can oversee this transition, ensuring that the process is seamless and efficient.
Formulation Manufacturing
At the commercial manufacturing stage of lipid formulations, BOC Sciences offers scalable lipid cGMP manufacturing capabilities to produce lipid formulations in various batch sizes. We utilize advanced technology and state-of-the-art equipment to ensure formulation repeatability and quality. We have been strictly following cGMP guidelines to ensure regulatory compliance and product safety. In addition, we provide comprehensive cGMP analytical services to evaluate the physicochemical properties and performance of lipid formulations, including particle size analysis, drug assay, stability testing and in vitro release studies.

Lipid Nanoparticle Formulation
BOC Sciences is also an expert in developing and formulating lipid nanoparticles for use in a variety of applications, particularly medicine delivery. Lipid nanoparticles are biocompatible and biodegradable nanoscale particles made of lipids. Due to its capacity to encapsulate and distribute a variety of therapeutic agents, including small molecules, proteins, peptides, and nucleic acids, our lipid nanoparticles have drawn substantial attention from the pharmaceutical sector. For the development and optimization of lipid nanoparticle formulations, we offer complete and scalable solutions, including specialized formulation design, lipid selection, formulation parameter optimization, analytical characterization, scale-up, and production. BOC Sciences intends to assist clients in realizing efficient and effective medication delivery systems for a variety of applications by utilizing its knowledge and cutting-edge capabilities.
Based on the unique requirements of a medicine or therapeutic molecule, BOC Sciences can also help in the identification of suitable PEG lipids. We strive to make PEG lipid formulations more effective in delivering drugs. In order to improve drug encapsulation, release, and stability, this involves adjusting lipid composition, PEG chain length, and other parameters. These services are adaptable to the unique requirements of customers in the pharmaceutical, biotech, and research industries.
Why BOC Sciences?
Large Stock

More than 2000+ products in inventory

Global Delivery

Warehouses in multiple cities to ensure fast delivery

mg to kg

Multi specification for academic research and industrial production

24/7 Technical Support

Strict process parameter control to ensure product quality
Our Feature
BOC Sciences supplies a unique variety of PEG derivatives and functional PEG polymers. Our products offer the most diverse collection of reactivity, ready-to-use functionality, and molecular weight options that you will not find anywhere else.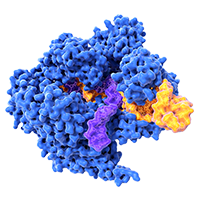 PEGylation of Peptides
and Proteins
Reduce the Immunogenicity of Peptide/Protein Drugs
Learn More
APPLICATIONS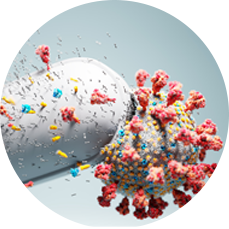 PEG linkers For Drug
Improved Circulation Half-Life
Learn More
Have Customer Reviewed On Us?
Chat With Us