Inquiry
PEG for Cosmetic Application
Polyethylene glycols (PEG) and PEG derivatives are widely used as humectants, solvents, binders, emulsion stabilizers, and viscosity increasing agents in a wide variety of personal care products. Most common uses for PEG and PEG derivatives include those in toothpaste, skin lotions, deodorant sticks, shaving creams, hand creams, face makeup, cream rouge, blush, mascara, lipsticks, bath products, and hair care products.
Why PEGs?
In cosmetics, PEGs are used either as such, or in form of their derivatives. Having two terminal primary hydroxyl groups, the PEGs can form mono-, di- and polyesters, ethers, amines and acetals. PEGs are also able to react by forming addition compounds or complexes on their ether bridges. PEGs with mean molecular weights of up to 400 are clear viscous liquids at room temperature. PEGs of higher molecular weights are white waxy solids. All PEGs are readily miscible with water, the solid PEGs are slightly less soluble in water with their solubility decreasing as molecular weight increases. The outstanding property of this class of compound is their solubility in water and their capability to solubilize other substances in preparations. They are non-volatile, stable compounds, which do not hydrolyse or, in the absence of oxygen, deteriorate on storage.
PEG and PEG Derivatives used in cosmetics
PEG has been widely used in the cosmetics industry for oil-free cosmetics, shampoos and hair finishing agents, sunscreens, skin care, antiseptic ointments, shaving creams, acne creams, medicinal skin lotions, facial cleanser and soap, etc. . In cosmetic formulations, adding PEG can improve the skin's ability to absorb additives.
Specifically, PEG 4000~8000 is used as a neutral ingredient in cosmetic formulations for its excellent water solubility, non-volatility, and non-greasy properties. The consistency of PEG increases with the increase of relative molecular weight.
In cosmetics, PEGs are used either as such, or in form of their derivatives., which are listed as follow:
PEG ethers
PEG amine ethers
PEG esters
PEG castor oils
PEG hydrogenated castor oils
PEGs soy sterols
PEG beeswax
PEG fatty acid esters
PEG propylene glycols
PEG glyceryl cocoate polymers
PEG polypropylene polymers
And many more
Safety Assessment
The PEGs, their ethers, and their fatty acid esters produce little or no ocular or dermal irritation and have extremely low acute and chronic toxicities. They do not readily penetrate intact skin, and in view of the wide use of preparations containing PEG and PEG derivatives, only few case reports on sensitisation reactions have been published.
Limited data were available for PEG sorbitan/sorbitol fatty acid esters, PEG sorbitan beeswax and PEG soy sterols. Taking into account all the information available for closely related compounds, it can be assumed that these compounds as presently used in cosmetic preparations will not present a risk for human health.
PEG castor oils and PEG hydrogenated castor oils have caused anaphylactic reactions when used in intravenous medicinal products. Their topical use in cosmetics is, however, considered safe as they are not expected to be systemically available.
References
Fruijtier-Pölloth, C., Safety assessment on polyethylene glycols (PEGs) and their derivatives as used in cosmetic products. Toxicology 2005, 214 (1-2), 1-38.
Jang, H.-J.; Shin, C. Y.; et al. Safety evaluation of polyethylene glycol (PEG) compounds for cosmetic use. Toxicological research 2015, 31 (2), 105-136.
Why BOC Sciences?
Large Stock

More than 2000+ products in inventory

Global Delivery

Warehouses in multiple cities to ensure fast delivery

mg to kg

Multi specification for academic research and industrial production

24/7 Technical Support

Strict process parameter control to ensure product quality
Our Feature
BOC Sciences supplies a unique variety of PEG derivatives and functional PEG polymers. Our products offer the most diverse collection of reactivity, ready-to-use functionality, and molecular weight options that you will not find anywhere else.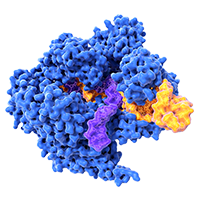 PEGylation of Peptides
and Proteins
Reduce the Immunogenicity of Peptide/Protein Drugs
Learn More
APPLICATIONS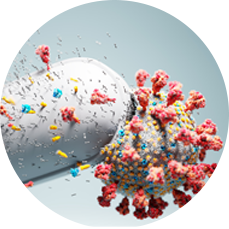 PEG linkers For Drug
Improved Circulation Half-Life
Learn More
Have Customer Reviewed On Us?
Chat With Us