Inquiry
High performance liquid chromatography (HPLC) Technique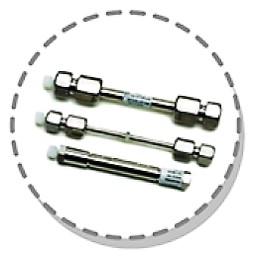 High performance liquid chromatography, namely HPLC, is a well-known and efficient separation and analysis technology for free PEG and its PEGylated conjugate. Moreover, HPLC is also a powerful technique that can be used for the quantitative measurement of PEG, PEGylated small drugs, PEGylated liposomes and PEGylated micelles. Some features such as conjugate molecular weight, polymer mass distribution, or the degree and sites of PEGylation can be measured.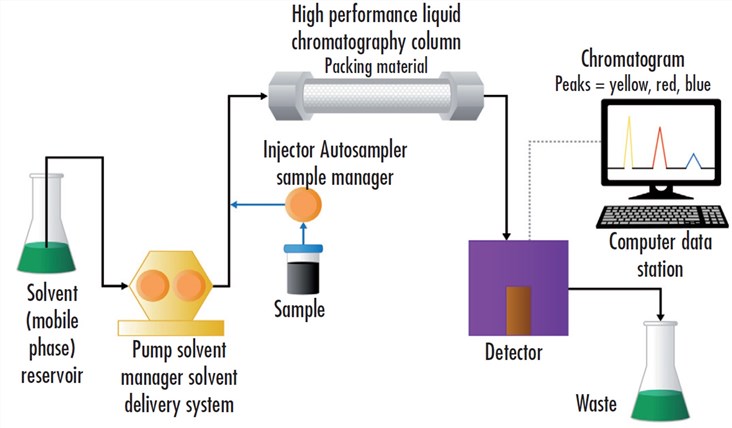 Fig. 1 Schematic diagram of high-performance liquid chromatography (HPLC). (British Journal of Hospital Medicine. 2014 75(2):C18-21.)
Principles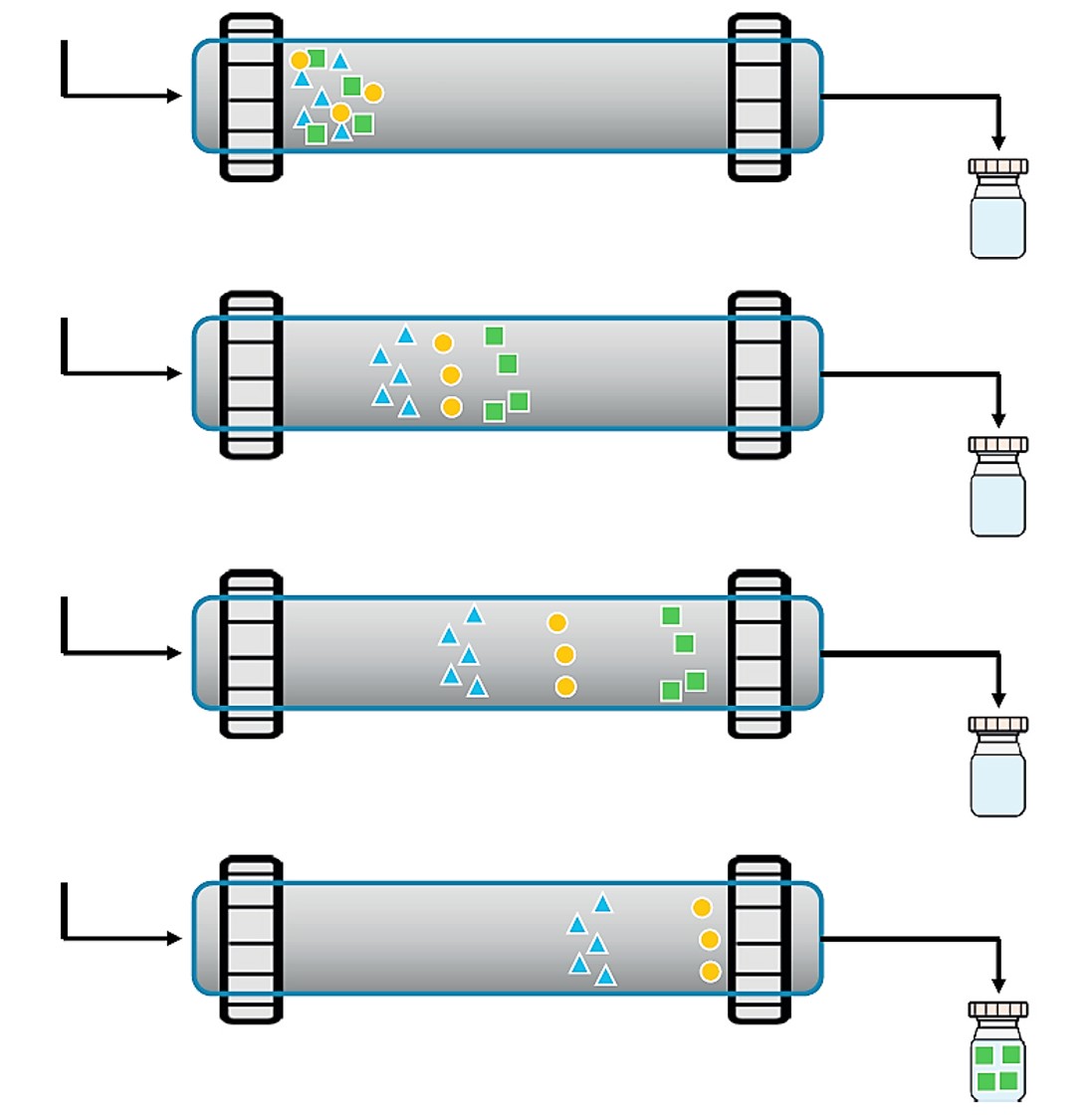 Fig. 2 The migration illustration of molecules in an HPLC column. (Diagnostic Molecular Biology 2019: 187-214)
In the chromatographic column, the separation process is realized through the interaction among components of the mixture, the stationary phase and the mobile phase:
The stationary phase is an inert tube (column) packed with a very small porous powder, and the mobile phase is a solvent or mixed solvent that passes through the chromatographic column under high pressure. The sample is injected into the eluent before the column. When the sample is mixed with the mobile phase and passes through the chromatographic column at different rates, each component will flow out of the chromatographic column in turn due to the different adsorption capacity between the components and the stationary phase. Once separated, the component concentration could be converted into an electrical signal and transmitted to the computer software through a suitable detector, and the information you want can be obtained by analyzing the chromatogram curves.
Different Types of HPLC for PEGylation Quantification
Because that PEGs do not contain active chromophores to be detected by UV light, the single HPLC cannot be able to assess the localization of PEG within the conjugates, but can be successfully utilized when coupled with other analytical tools, for example, refractive index detection (RID), mass spectrometry (MS), and the increasingly popular evaporative light scattering detection (ELSD).The grafting thickness can be estimated as half of the enlarged particle size compared to that of the non-PEGylated particles.
RID-HPLC

PEG molecules separated by HPLC can be directly measured with a RID, which has been commonly employed to measure PEG concentrations in urine samples during studies examining intestinal permeability. Size exclusion HPLC with RID can also be used to measure the content of residual PEGs in PEGylated protein samples.

UV-based HPLC

Although the sensitivity of PEG when detected by UV absorption is not comparable to that detected by RID, it still can be improved by some modification methods, such as link of the benzoate group. Moreover, UV-based HPLC can also be useful to measure incorporated drug concentrations in PEGylated liposomes or micelles. In comparison with fluorescent detection, UV-vis detection can help avoid potential interference and improve the accuracy.

HPLC-MS/MS

High-performance liquid chromatography coupled with tandem mass spectrometry (HPLC-MS/MS) allows sensitive quantitation of free PEG in biological fluid samples.

HPLC-ELSD

The only requirement of ELSD is that the conjugates or molecules should not evaporate under the set conditions, while the solvent evaporates. HPLC-ELSD is commonly used for analysis of compounds that do not efficiently absorb UV radiation.

LC-MS/MS

Utilizing some pretreatment steps before analysis, such as denaturation, alkylation, precipitation or solid phase extraction, can reduce the complexity of samples, thereby allowing LC-MS/MS become a more versatile tool for detection and identification of the positional isomers formed upon PEGylation.
HPLC is an excellent choice for the quantification of PEGylated drugs and small molecules. Although generally useful, the HPLC conditions and detection method must be optimized for each compound based on the chromatographic and spectral properties of the conjugated drug or small molecule.
Strengths & Weaknesses of HPLC

References
Cheng T L, Chuang K H, et al. Analytical measurement of PEGylated molecules. Bioconjugate chemistry, 2012, 23(5): 881-899.
Blum F. High performance liquid chromatography. British Journal of Hospital Medicine. 2014 75(2):C18-21.
Shen, C. H. Quantification and Analysis of Proteins. Diagnostic Molecular Biology 2019: 187-214.
Why BOC Sciences?
Large Stock

More than 2000+ products in inventory

Global Delivery

Warehouses in multiple cities to ensure fast delivery

mg to kg

Multi specification for academic research and industrial production

24/7 Technical Support

Strict process parameter control to ensure product quality
Our Feature
BOC Sciences supplies a unique variety of PEG derivatives and functional PEG polymers. Our products offer the most diverse collection of reactivity, ready-to-use functionality, and molecular weight options that you will not find anywhere else.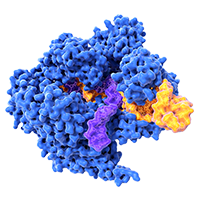 PEGylation of Peptides
and Proteins
Reduce the Immunogenicity of Peptide/Protein Drugs
Learn More
APPLICATIONS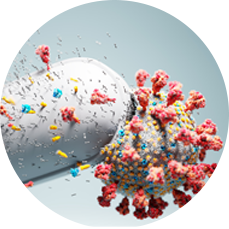 PEG linkers For Drug
Improved Circulation Half-Life
Learn More
Have Customer Reviewed On Us?
Chat With Us