Inquiry
Thiol(-SH) PEG
BOC Sciences is a leading provider of PEG chemicals that are widely used in various applications such as drug delivery, bioconjugation, and surface modification. Thiol (-SH) PEGs are highly flexible compounds that have several benefits over other PEG types, including improved stability, solubility, and biocompatibility. BOC Sciences offers a range of thiol PEGs with different molecular weights, chain lengths, and functional groups to meet the varying needs of our clients. Our thiol PEGs are made using cutting-edge chemical techniques and placed through a rigorous quality control process to ensure purity and uniformity.
Chemical Properties of Thiol PEG
Thiol PEG is extremely reactive and adaptable due to its special chemical characteristics. The thiol group (-SH) that is present in the structure of this substance allows it to bind to a number of different molecules, which is one of its most remarkable characteristics. Thiol PEG has the ability to crosslink molecules together by creating covalent connections between them. It can also be utilized as a surface modifier, which implies that it can change the surface characteristics of substances like proteins and nanoparticles.
Fig. 1. Application: PEG-thiol-based hydrogel with controllable properties (European Polymer Journal. 2016, 74: 1-12).
Structural Characteristics of Thiol PEG
Thiol PEG is the suitable chemical for a wide range of applications because of its structural characteristics. Its structure contains a lengthy, malleable polymer chain called polyethylene glycol. PEG chains are particularly flexible due to their structural flexibility and variability, which enables them to be attached to a range of molecules and surfaces. Another key component of thiol PEG is the thiol group (-SH). Due to the great reactivity of thiol groups, which can crosslink with a variety of substances, including proteins and nanoparticles, thiol-PEG is suitable for operations including surface modification, crosslinking, and other activities.
Advantages of Thiol PEG
Thiol PEG is superior to other chemical compounds in several ways. Thiol PEG's biocompatibility is one of its most important benefits. Thiol PEG is a substance that is safe to use in the human body and is not poisonous. This makes it the perfect substance for use in imaging, diagnostics, and drug delivery. Moreover, thiol PEG has good stability, making it appropriate for application in a range of settings. Thiol PEG can be employed in a variety of biotechnology and pharmaceutical applications since it is stable in aqueous solutions.
Application of Thiol PEG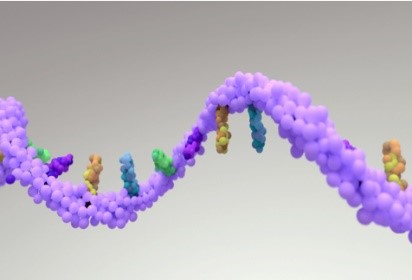 Drug Delivery
Several fields, including those in the pharmaceutical, biotech, and materials sciences, use thiol PEG. Drug delivery is one of the most important uses of thiol PEG. Drug molecules can be surface-modified with thiol PEG to increase their solubility and bioavailability. By lengthening the duration that medications spend in the bloodstream, it can also be employed to enhance their pharmacokinetic characteristics.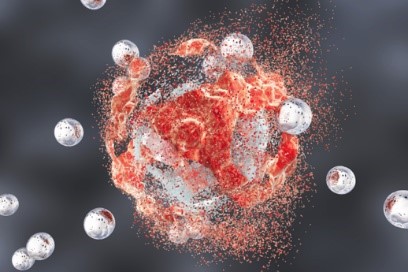 Nanoparticle Manufacturing
Nanoparticle manufacturing also employs thiol PEG. Due to their small size, nanoparticles are tiny particles with distinctive features. Thiol PEG can be utilized to modify nanoparticles' surfaces, enhancing their biocompatibility and stability. As a result, nanoparticles are better suited for use in imaging, diagnostics, and medication administration.
Customized PEG Synthesis Support Services
BOC Sciences also provides customized PEG synthesis services to our customers, offering a flexible and cost-effective solution for their specific requirements. With our extensive experience in PEG chemistry and our commitment to quality, BOC Sciences is a reliable partner for researchers and companies seeking high-quality thiol PEG chemicals.
Reference
Havazelet, B. et al. PEG-Thiol based hydrogels with controllable properties. European Polymer Journal. 2016, 74: 1-12.
Why BOC Sciences?
Large Stock

More than 2000+ products in inventory

Global Delivery

Warehouses in multiple cities to ensure fast delivery

mg to kg

Multi specification for academic research and industrial production

24/7 Technical Support

Strict process parameter control to ensure product quality
Our Feature
BOC Sciences supplies a unique variety of PEG derivatives and functional PEG polymers. Our products offer the most diverse collection of reactivity, ready-to-use functionality, and molecular weight options that you will not find anywhere else.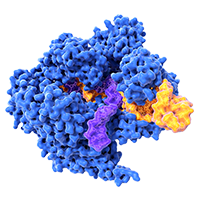 PEGylation of Peptides
and Proteins
Reduce the Immunogenicity of Peptide/Protein Drugs
Learn More
APPLICATIONS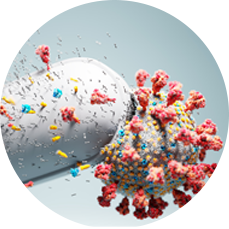 PEG linkers For Drug
Improved Circulation Half-Life
Learn More
Have Customer Reviewed On Us?
Chat With Us