Inquiry
PEG Derivatives by Functional Groups
PEG is a hydrophilic polymer consisting of repeating glycol units. The chemical properties of PEG derivatives can be altered through the introduction of various functional groups to enhance their physicochemical properties. PEG derivatives can be modified with a variety of functional groups including carboxylic acids, amines, sulfhydryl groups, and others. PEG derivatives modified by functional groups hold great promise in a variety of fields, allowing precise control of their properties. The chemical and structural characteristics of these derivatives contribute to their functionality in drug delivery systems, biomaterials, and synthetic polymers. PEG derivatives offer many advantages, including biocompatibility and customizability, and play a vital role in advancing biomedical research and applications.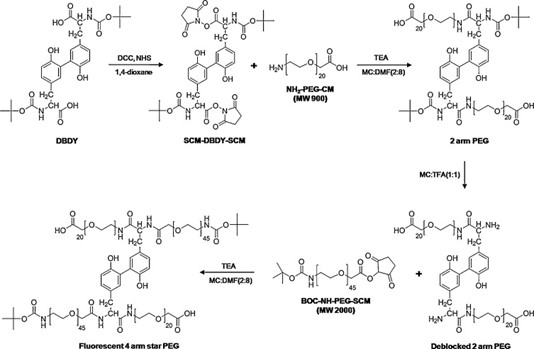 Fig. 1. Synthesis of a 4-arm star-shaped PEG (Journal of Industrial and Engineering Chemistry, 2012, 18(3): 1186-1190).
Structural Properties
The structure of PEG derivatives by functional group can be customized to meet specific needs. For example, PEG derivatives can be modified with a targeting ligand to improve the specificity of delivery to a particular tissue or cell. The addition of an amino acid moiety can introduce reactivity towards specific biomolecules, thus allowing PEG derivatives to play an important role in bioconjugated and targeted drug delivery systems. Similarly, the addition of thiol groups allows PEG derivatives to form stable disulfide bonds, which offer potential applications for stimulating responsive drug release.
Applications of PEG Derivatives
PEG derivatives by functional groups have a wide range of applications in various fields such as pharmaceuticals, biotechnology, and materials science. In the field of biotechnology, PEG derivatives can be used for protein conjugation, PEGylation and other applications. Among them, PEGylation can be applied to protein and antibody engineering, which improves their stability and solubility and extends their half-life.
Advantages of PEG Derivatives
The advantages of PEG Derivatives by Functional Groups are various and are related to the nature of the functional groups in addition to the nature of the PEG derivatives themselves. The combination of the two can greatly expand the range of PEG applications.
The hydrophilic nature of PEG itself ensures biocompatibility and reduces the possibility of immunogenic reactions.
The tunability of PEG derivatives permits precise control of drug release kinetics, which in turn provides drug efficacy.
The biodegradability of PEG derivatives enhances utility by preventing enzymatic or chemical degradation and prolonged accumulation in the body.
The modified functional groups enable PEG to have excellent customized properties to meet the needs of various fields.
Our Advantages
At BOC Sciences, we specialize in the synthesis and production of functional PEG derivatives. Our team of experts has many years of experience in this field and can provide customized PEG derivatives to meet specific needs. We offer a wide range of PEG derivatives with different functional groups, including carboxylic acids PEG, aldehydes PEG, cholesterol PEG, biotin PEG, and more. Our PEG derivatives are of the highest quality and are thoroughly tested to ensure their purity and efficacy. We also offer competitive pricing and superior customer service, making us the preferred choice for PEG derivatives by functional group.
BOC Sciences is at the forefront of polyethylene glycol derivative development, offering high-quality products and unrivaled expertise to meet the changing needs of researchers and industries worldwide. If you are interested in our products, please do not hesitate to contact us promptly.
Reference
Lee, D.I. et al. Synthesis of a fluorescent and star-shaped 4-arm PEG with different functional groups at its ends. Journal of Industrial and Engineering Chemistry. 2012, 18(3): 1186-1190.
Why BOC Sciences?
Large Stock

More than 2000+ products in inventory

Global Delivery

Warehouses in multiple cities to ensure fast delivery

mg to kg

Multi specification for academic research and industrial production

24/7 Technical Support

Strict process parameter control to ensure product quality
Our Feature
BOC Sciences supplies a unique variety of PEG derivatives and functional PEG polymers. Our products offer the most diverse collection of reactivity, ready-to-use functionality, and molecular weight options that you will not find anywhere else.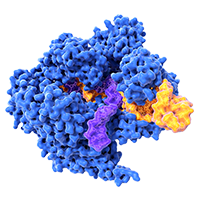 PEGylation of Peptides
and Proteins
Reduce the Immunogenicity of Peptide/Protein Drugs
Learn More
APPLICATIONS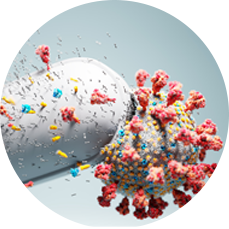 PEG linkers For Drug
Improved Circulation Half-Life
Learn More
Have Customer Reviewed On Us?
Chat With Us