Inquiry
mPEG-PLA-PAsp
Synonyms: Methoxypoly(ethylene glycol)-PLA-PAsp; Methoxy polyethylene glycol-PLA-PAsp; Methoxy-PEG-PLA-PAsp
mPEG-PLA-PAsp is a linear amphiphilic block copolymer (ABC) in which poly (L-aspartic acid) has a hydrophobic component while polycaprolactone functionalized PEG has a hydrophilic component. It can self-assemble into micelles. Polyethylene glycol (PEG) and polylactic acid (PLA) are widely used in biomedical applications. The drugs modified with PEG-PLA derivatives have better water solubility, encapsulation efficiency and drug loading capacity. Polylactic acid (PLA) is a new kind of biomaterial, which is a regenerative biodegradable material. The PLA can be used to produce novel targeted products, such as micelles or vesicles. PLA-PEG derivatives can be used in targeted drug delivery systems.
Why BOC Sciences?
Large Stock

More than 2000+ products in inventory

Global Delivery

Warehouses in multiple cities to ensure fast delivery

mg to kg

Multi specification for academic research and industrial production

24/7 Technical Support

Strict process parameter control to ensure product quality
Our Feature
BOC Sciences supplies a unique variety of PEG derivatives and functional PEG polymers. Our products offer the most diverse collection of reactivity, ready-to-use functionality, and molecular weight options that you will not find anywhere else.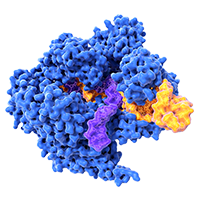 PEGylation of Peptides
and Proteins
Reduce the Immunogenicity of Peptide/Protein Drugs
Learn More
APPLICATIONS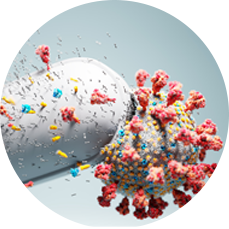 PEG linkers For Drug
Improved Circulation Half-Life
Learn More
Have Customer Reviewed On Us?
Chat With Us