Inquiry
MAL-PEG-SCM
Synonyms: Maleimide-PEG-SCM; Maleimide-PEG-Succinimidyl Carboxymethyl Ester; SCM-PEG-Succinimidyl Carboxymethyl Ester
MAL-PEG-SCM has a maleimide and a succinimidyl carboxyl methyl ester group at each end of the molecular chain and is a linear heterofunctional PEG reagent. It is a useful cross-linking reagent with PEG spacer. The maleimide contains a reactive C=C double bond and is sensitive to light or oxygen. At pH 6.5~7.5, the maleimide groups can selectively react with thiol by means of Michael addition to form stable C-S bonds. SCM is an NHS ester, commonly known as succinimide carboxymethyl (SCM) ester, which is highly reactive with primary amines and can form stable amide bonds. MAL-PEG-SCM can be used to introduce amine reactive functional groups into crosslinked PEG hydrogels.
Why BOC Sciences?
Large Stock

More than 2000+ products in inventory

Global Delivery

Warehouses in multiple cities to ensure fast delivery

mg to kg

Multi specification for academic research and industrial production

24/7 Technical Support

Strict process parameter control to ensure product quality
Our Feature
BOC Sciences supplies a unique variety of PEG derivatives and functional PEG polymers. Our products offer the most diverse collection of reactivity, ready-to-use functionality, and molecular weight options that you will not find anywhere else.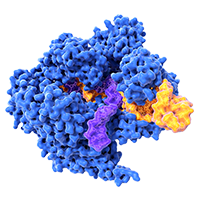 PEGylation of Peptides
and Proteins
Reduce the Immunogenicity of Peptide/Protein Drugs
Learn More
APPLICATIONS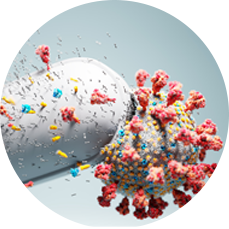 PEG linkers For Drug
Improved Circulation Half-Life
Learn More
Have Customer Reviewed On Us?
Chat With Us