mPEG-ALD, MW 550-40k
Catalog NO.: BPG-0026
* Please be kindly noted products are not for therapeutic use. We do not sell to patients.
| | |
| --- | --- |
| Category | mPEG-ALD |
| Product Name | mPEG-ALD, MW 550-40k |

Catalog
Molecular Weight
BPG-0026-1
mPEG-ALD, MW 550
Inquiry
BPG-0026-2
mPEG-ALD, MW 1k
Inquiry
BPG-0026-3
mPEG-ALD, MW 2k
Inquiry
BPG-0026-4
mPEG-ALD, MW 5k
Inquiry
BPG-0026-5
mPEG-ALD, MW 10k
Inquiry
BPG-0026-6
mPEG-ALD, MW 20k
Inquiry
BPG-0026-7
mPEG-ALD, MW 30k
Inquiry
BPG-0026-8
mPEG-ALD, MW 40k
Inquiry
Product Information
Documents
Reviews
Product Information

Description
mPEG-ALD (methoxy-polyethylene glycol-propionaldehyde) is a linear, monofunctional modified PEG terminated with a methoxy group at one end and an aldehyde group at the other end. The aldehyde group can react with the N-terminus of the peptide and protein to form a C=N double bond, which can be further used for this reaction. The mPEG-ALD or ketone derivative can also undergo a reversible reaction with hydrazine to form a hydrazide bond.
Synonyms
mPEG-aldehyde (Propionaldehyde)
Solubility
Soluble in water and most organic solvents, freshly prepared before use.
Storage
-20°C for long-term preservation, keep in dry and avoid sunlight. Avoid repeated freezing and thawing.
References
1. An, Se Yong, et al. Preparation of monodisperse and size-controlled poly (ethylene glycol) hydrogel nanoparticles using liposome templates. Journal of colloid and interface science, 2009, 331(1): 98-103.
2. Groll, J., et al. Comparison of Coatings from Reactive Star Shaped PEG-s tat-PPG Prepolymers and Grafted Linear PEG for Biological and Medical Applications. Biomacromolecules, 2005, 6(2): 956-962.
Reviews
If you have any suggestions or comments about mPEG-Br, please submit a review immediately.
Why BOC Sciences?
Large Stock

More than 2000+ products in inventory

Global Delivery

Warehouses in multiple cities to ensure fast delivery

mg to kg

Multi specification for academic research and industrial production

24/7 Technical Support

Strict process parameter control to ensure product quality
Our Feature
BOC Sciences supplies a unique variety of PEG derivatives and functional PEG polymers. Our products offer the most diverse collection of reactivity, ready-to-use functionality, and molecular weight options that you will not find anywhere else.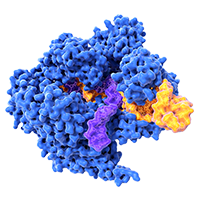 PEGylation of Peptides
and Proteins
Reduce the Immunogenicity of Peptide/Protein Drugs
Learn More
APPLICATIONS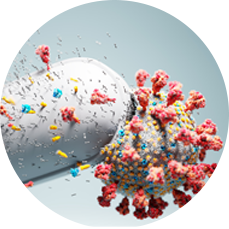 PEG linkers For Drug
Improved Circulation Half-Life
Learn More
Have Customer Reviewed On Us?
Chat With Us