Azido-PEG9-CH2COOH
Catalog NO.: BPG-0850
* Please be kindly noted products are not for therapeutic use. We do not sell to patients.
| | |
| --- | --- |
| Category | Azido-PEGn-CH2COOH |
| Product Name | Azido-PEG9-CH2COOH |
| Molecular Formula | C20H39N3O11 |
Product Information
Documents
Reviews
| | |
| --- | --- |
| Description | Azido-PEG9-CH2COOH is a PEG derivative containing an azide group with a terminal carboxylic acid. The hydrophilic PEG spacer increases solubility in aqueous media. The azide group can react with alkyne, BCN, DBCO via Click Chemistry to yield a stable triazole linkage. The terminal carboxylic acid can be reacted with primary amine groups in the presence of activators (e.g. EDC, or DCC) to form a stable amide bond. |
| Synonyms | N3-PEG9-CH2COOH; Azido-PEG9-acetic acid; 29-Azido-3,6,9,12,15,18,21,24,27-nonaoxanonacosan-1-oic acid; 3,6,9,12,15,18,21,24,27-Nonaoxanonacosan-1-oic acid, 29-azido- |
| IUPAC Name | 2-[2-[2-[2-[2-[2-[2-[2-[2-(2-azidoethoxy)ethoxy]ethoxy]ethoxy]ethoxy]ethoxy]ethoxy]ethoxy]ethoxy]acetic acid |
| Molecular Weight | 497.52 |
| Molecular Formula | C20H39N3O11 |
| Canonical SMILES | C(COCCOCCOCCOCCOCCOCCOCCOCCOCC(=O)O)N=[N+]=[N-] |
| InChI | InChI=1S/C20H39N3O11/c21-23-22-1-2-26-3-4-27-5-6-28-7-8-29-9-10-30-11-12-31-13-14-32-15-16-33-17-18-34-19-20(24)25/h1-19H2,(H,24,25) |
| InChIKey | BHKLKNWRGIHSJG-UHFFFAOYSA-N |
| Purity | ≥95% |
| Storage | Store at 2-8°C |
Reviews
If you have any suggestions or comments about mPEG-Br, please submit a review immediately.
Why BOC Sciences?
Large Stock

More than 2000+ products in inventory

Global Delivery

Warehouses in multiple cities to ensure fast delivery

mg to kg

Multi specification for academic research and industrial production

24/7 Technical Support

Strict process parameter control to ensure product quality
Our Feature
BOC Sciences supplies a unique variety of PEG derivatives and functional PEG polymers. Our products offer the most diverse collection of reactivity, ready-to-use functionality, and molecular weight options that you will not find anywhere else.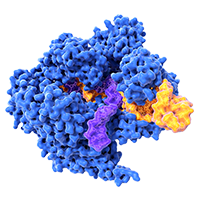 PEGylation of Peptides
and Proteins
Reduce the Immunogenicity of Peptide/Protein Drugs
Learn More
APPLICATIONS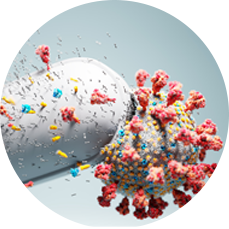 PEG linkers For Drug
Improved Circulation Half-Life
Learn More
Have Customer Reviewed On Us?
Chat With Us