Azide-PEG-Azide, MW 600-20k
Catalog NO.: BPG-0451
* Please be kindly noted products are not for therapeutic use. We do not sell to patients.
| | |
| --- | --- |
| Category | Azide-PEG-Azide |
| Product Name | Azide-PEG-Azide, MW 600-20k |

Catalog
Molecular Weight
BPG-0451-1
Azide-PEG-Azide, MW 600
Inquiry
BPG-0451-2
Azide-PEG-Azide, MW 1k
Inquiry
BPG-0451-3
Azide-PEG-Azide, MW 2k
Inquiry
BPG-0451-4
Azide-PEG-Azide, MW 3.4k
Inquiry
BPG-0451-5
Azide-PEG-Azide, MW 5k
Inquiry
BPG-0451-6
Azide-PEG-Azide, MW 10k
Inquiry
BPG-0451-7
Azide-PEG-Azide, MW 20k
Inquiry
Product Information
Documents
Reviews
Description
Azide-PEG-Azide has two activated N3 terminal groups. Azide groups are often used in click chemistry. Homobifunctionalized PEG derivatives have wide applications in peptides, proteins, lipids, other small molecules and surface modifications. Drug PEGylation can alter its dispersity and solubility in aqueous solutions. PEG modification can create a spatial barrier around the drug, reduce the enzymatic hydrolysis of the drug, avoid the rapid elimination of kidney metabolism, and allow the drug to be recognized by cells of the immune system.
Synonyms
N3-PEG-N3
Solubility
Soluble in water, DMSO and DMF. Freshly prepared before use.
Storage
-20°C for long-term preservation, keep in dry and avoid sunlight. Avoid repeated freezing and thawing.
References
1. Yu, Christine. Multivalent Polymer-Peptide System Containing Eye Drops for Enhanced Hyaluronic Acid Retention on Ocular Surfaces. Diss. Johns Hopkins University, 2018.
2. Wegner, Seraphine V., Oya I. Sentürk, and Joachim P. Spatz. Photocleavable linker for the patterning of bioactive molecules. Scientific reports, 2015, 5: 18309.
If you have any suggestions or comments about mPEG-Br, please submit a review immediately.
Why BOC Sciences?
Large Stock

More than 2000+ products in inventory

Global Delivery

Warehouses in multiple cities to ensure fast delivery

mg to kg

Multi specification for academic research and industrial production

24/7 Technical Support

Strict process parameter control to ensure product quality
Our Feature
BOC Sciences supplies a unique variety of PEG derivatives and functional PEG polymers. Our products offer the most diverse collection of reactivity, ready-to-use functionality, and molecular weight options that you will not find anywhere else.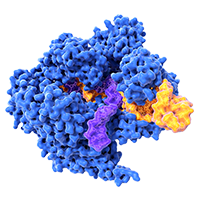 PEGylation of Peptides
and Proteins
Reduce the Immunogenicity of Peptide/Protein Drugs
Learn More
APPLICATIONS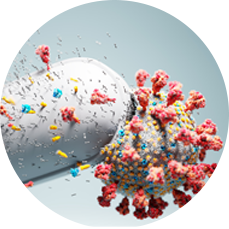 PEG linkers For Drug
Improved Circulation Half-Life
Learn More
Have Customer Reviewed On Us?
Chat With Us