4-Arm PEG, 3-Arm-OH, 1-Arm-AA, MW 3k-10k
Catalog NO.: BPG-2722
* Please be kindly noted products are not for therapeutic use. We do not sell to patients.
| | |
| --- | --- |
| Category | 4-Arm PEG, 3-Arm-OH, 1-Arm-AA |
| Product Name | 4-Arm PEG, 3-Arm-OH, 1-Arm-AA, MW 3k-10k |

Catalog
Molecular Weight
BPG-2722-1
4-Arm PEG, 3-Arm-OH, 1-Arm-AA, MW 3k
Inquiry
BPG-2722-2
4-Arm PEG, 3-Arm-OH, 1-Arm-AA, MW 5k
Inquiry
BPG-2722-3
4-Arm PEG, 3-Arm-OH, 1-Arm-AA, MW 10k
Inquiry
Product Information
Documents
Reviews
| | |
| --- | --- |
| Description | 4arm-PEG, 3arm-hydroxy, 1arm-acetic acid is a 4-arm PEG reagent used as a cross-linker in medical field such as hydrogel preparation, controlled release of drugs and 3D cell culture. |
| Storage | -20°C for long-term preservation, keep in dry and avoid sunlight. Avoid repeated freezing and thawing. |
Reviews
If you have any suggestions or comments about mPEG-Br, please submit a review immediately.
Why BOC Sciences?
Large Stock

More than 2000+ products in inventory

Global Delivery

Warehouses in multiple cities to ensure fast delivery

mg to kg

Multi specification for academic research and industrial production

24/7 Technical Support

Strict process parameter control to ensure product quality
Our Feature
BOC Sciences supplies a unique variety of PEG derivatives and functional PEG polymers. Our products offer the most diverse collection of reactivity, ready-to-use functionality, and molecular weight options that you will not find anywhere else.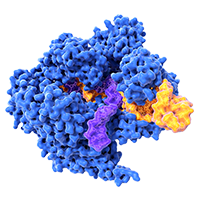 PEGylation of Peptides
and Proteins
Reduce the Immunogenicity of Peptide/Protein Drugs
Learn More
APPLICATIONS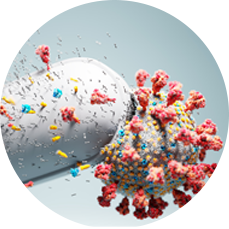 PEG linkers For Drug
Improved Circulation Half-Life
Learn More
Have Customer Reviewed On Us?
Chat With Us