Inquiry
PEG & Vaccines Solutions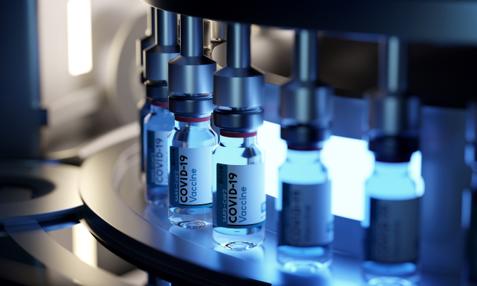 Polyethylene glycol (PEG) is a synthetic polymer widely used in many industries and pharmaceutical formulations due to its recognized safety and diverse physicochemical properties. Presently, two novel COVID-19 vaccines based on mRNA-lipid nanoparticles widely used in the world all contain lower doses of PEG-lipid. PEG activity is critical for maintaining the colloidal stability of nanoparticles in biological fluids and reducing the absorption of these particles by filter organs, which can effectively improve the efficacy and safety of nanoparticles after inoculation. Backed by our scientists' rich knowledge and experience in PEG synthesis, BOC Sciences can provide personalized PEG & vaccines development solutions in a short period of time. We are working on the design, synthesis and application of PEGylation technology for many years. Our researchers can help your vaccine development be more successful by providing PEG-modified lipid nanoparticles.
What is the Role of PEG in Vaccines?
As a stabilizer in nanomedicine preparations, PEG can be coated on solid lipid nanoparticles in vaccines to reduce the particle size of lipid nanoparticles, prevent particle aggregation, increase circulation time, and reduce non-targeted cells uptake. Thus, PEGylation can prolong the biological half-life of biopharmaceuticals while reducing toxicity and improving stability. However, there is growing evidence that PEG is immunogenic when conjugated to macromolecules such as proteins and when used as nanocarriers for liposomes and other drug molecules. Therefore, monitoring the in vivo ADME of mRNA lipid nanoparticle vaccines is very important for other PEG-conjugated drugs.
Our PEG Solutions for Vaccine Development
BOC Sciences offers a range of PEGylated development solutions of lipid-nanocarrier particles to support your mRNA or other vaccine research. Our custom development and analytical assay experts can provide you with comprehensive support before, during and after your experiment.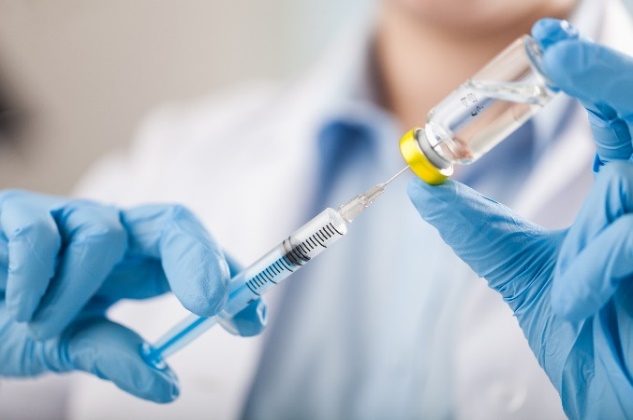 Lipid-PEG development and synthesis
PEGylated nanocarrier synthesis and analysis
Discovery and validation of pegylated vaccines
Analytical validation and screening of pegylated vaccines
In vitro ADME detection of pegylated vaccines
In vivo & in vitro pharmacological analysis of pegylated vaccines
Pharmacokinetic testing of pegylated vaccines
cGMP manufacturing of pegylated vaccines
Our PEG & Lipid CDMO Capabilities
BOC Sciences provides CDMO services for PEG and lipid manufacturing up to the Megaton (Mt) scale. Our ISO 9001 and ISO 13485 certified facilities strictly follow the ICH Q7A guidelines, enabling the delivery of GMP-grade PEG and lipid derivatives for applications within pharmaceuticals and pioneering technologies. In addition to advanced analytical instruments that support quality control and assurance, we also employ HPLC utilizing various detectors (CAD, UV, ELSD) for purity determination, NMR for structural confirmation, GFC/GPC for size-based analysis, MALDI Spectrometry for mass analysis, etc.
What Can We Offer in PEG Vaccine Development?
One-stop development solutions
Responsive project management
Professional and skilled research team
Rich experience in pegylation technology
Well-equipped comprehensive analytical support
Pilot and commercial scale production
Our PEG Solution Service Workflow

BOC Sciences offers proprietary PEGylation technology and nanocarrier development expertise with a proven track record in contract research and R&D collaborations to help scientists find optimal nanocarrier solutions for their target vaccines of interest. Our well-trained staff has years of experience in PEG synthesis, design, optimization, and PEG conjugation. Whether your organization is in the discovery and screening phase or planning for the synthesis of PEGylated vaccines, please contact us to learn how we can help you to ensure your next success.
Why BOC Sciences?
Large Stock

More than 2000+ products in inventory

Global Delivery

Warehouses in multiple cities to ensure fast delivery

mg to kg

Multi specification for academic research and industrial production

24/7 Technical Support

Strict process parameter control to ensure product quality
Our Feature
BOC Sciences supplies a unique variety of PEG derivatives and functional PEG polymers. Our products offer the most diverse collection of reactivity, ready-to-use functionality, and molecular weight options that you will not find anywhere else.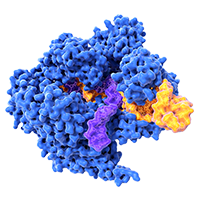 PEGylation of Peptides
and Proteins
Reduce the Immunogenicity of Peptide/Protein Drugs
Learn More
APPLICATIONS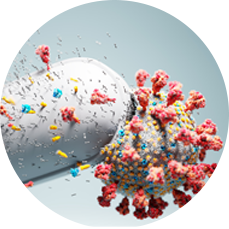 PEG linkers For Drug
Improved Circulation Half-Life
Learn More
Have Customer Reviewed On Us?
Chat With Us