Inquiry
PEG & Tissue Engineering Solutions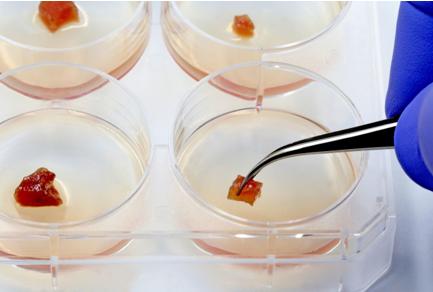 PEG-containing polymers play an important role as biomaterials in diverse applications ranging from drug delivery to tissue engineering. These novel biodegradable materials offer great possibilities for modifying the bulk properties of biomaterials by improving biocompatibility and solubility. With years of practical PEG synthesis and research experience, BOC Sciences has introduced specific skills and expertise for producing high quality PEG. We provide world-class PEG & tissue engineering solutions at competitive prices.
PEG & PEG Gel & Tissue Engineering
PEG is a synthetic non-biodegradable polymer widely used as an artificial scaffold in tissue engineering research. PEG chains of any length can be readily synthesized by controlled polymerization of ethylene oxide or ethylene glycol in aqueous solution. Therefore, PEG is highly biocompatible and very suitable for hydrogels for biological research. PEG hydrogels have the advantage of hydrated structure, generally with high cytocompatibility and protein repellency, which can minimize inflammatory responses. Based on these characteristics, PEG-based hydrogels have been successfully used in a range of tissue engineering and cell delivery applications.

Fig. 1. Schematic of proposed mechanism for sol-gel transition (Materials Science and Engineering: C. 2019, 97: 1021-1035).
The chemical structure of PEG and its derivatives plays an important role in regulating the hydrophilicity, biodegradability, mechanical properties, bioreactivity, and protein repellency of PEG-based micelles, films, and hydrogels. The common structural modification of PEG is attached to biodegradable poly(lactic acid) (PLA), poly(propylene oxide) (PPO), and poly(lactide-co-glycolide) (PLGA). Additionally, changing the chain arrangement of PEG from linear chains to more complex geometries (3-arm, 4-arm, Y-shaped, comb-like and dendritic-like) will also have a significant impact on gel properties. For example, the star-shaped or branched arrangement of PEG chains enables the formation of higher modulus and chemically tunable PEG hydrogels, which are beneficial to promote desirable cellular responses.
Our PEG Solutions for Tissue Engineering
BOC Sciences develops services for crosslinking chemistry and/or chain structure modification of PEG starting materials to enhance the performance of PEG and PEG derivatives in tissue engineering or cell delivery. We have the capability to synthesize PEG-containing amphiphilic block and graft copolymers of various structures to support customers' applications in advanced bone engineering, polymeric scaffolds and drug delivery.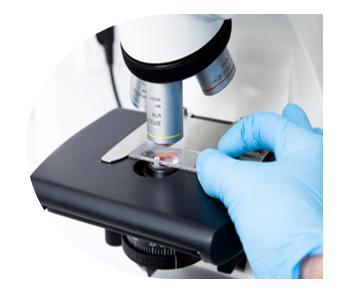 Synthesis of PEG block copolymer
Synthesis of PEG graft copolymer
Synthesis of amphiphilic PEG polymer films
Synthesis of amphiphilic PEG polymer hydrogels
Synthesis of amphiphilic PEG polymer micelles
Degradability detection of PEG copolymer
Determination of PEG content and conformation
Molecular weight of PEGylated species
Centralization and positioning of PEG chains
Changes of surface element composition of conjugates before and after PEGylation
Quantitative measurement of metal-containing PEGylated drugs or nanoparticles
Average molecular weight and degree of PEGylation of PEGylated species
Our PEG Solution Service Workflow

Why Us?
Rich experience in PEG and PEG derivatives
Chemical synthesis capabilities from laboratory scale to pilot scale
Advanced comprehensive analysis platform
Expert project management
Reasonable schedule and cost
High-quality products and detailed reports
The degradability, injectability, and mechanical properties of PEG copolymers have expanded their applications in bone tissue engineering, polymer scaffolds, growth factor encapsulation, drug delivery, and cell delivery. PEG is also non-immunogenic and resistant to protein adsorption, making it suitable for in vivo and in vitro studies. BOC Sciences is equipped with state-of-the-art instruments to provide high-quality custom PEG synthesis. With our extensive experience, our team can carry out various PEG-based solutions, such as PEG-based drug delivery, PEG-based drug preparation, PEG-based vaccine development, and PEG-based genomics delivery. If you are interested in our PEG solutions in tissue engineering, contact us to learn more.
Why BOC Sciences?
Large Stock

More than 2000+ products in inventory

Global Delivery

Warehouses in multiple cities to ensure fast delivery

mg to kg

Multi specification for academic research and industrial production

24/7 Technical Support

Strict process parameter control to ensure product quality
Our Feature
BOC Sciences supplies a unique variety of PEG derivatives and functional PEG polymers. Our products offer the most diverse collection of reactivity, ready-to-use functionality, and molecular weight options that you will not find anywhere else.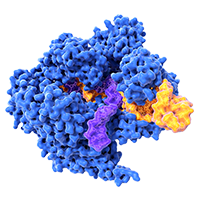 PEGylation of Peptides
and Proteins
Reduce the Immunogenicity of Peptide/Protein Drugs
Learn More
APPLICATIONS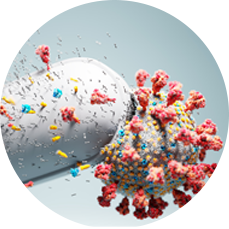 PEG linkers For Drug
Improved Circulation Half-Life
Learn More
Have Customer Reviewed On Us?
Chat With Us